Overview
Pacifica Pure Stay

Our Commitment to Health and Safety
At Pacifica Hotels, the health and safety of our guests and team members is our primary concern. To that end, we have taken significant measures in response to the Novel Coronavirus (COVID-19) pandemic to safeguard the well-being of all who visit our properties. In conjunction with direction from the Centers for Disease Control & Prevention (CDC), World Health Organization (WHO) and updates from local health departments as well as guidelines published by American Hotel & Lodging Association's Safe Stay checklist, Pacifica Hotels has crafted a suite of measures and processes dedicated to ensuring the cleanliness of our hotels and the safety of our community. Pacifica's Pure Stay program launched in June 2020 and is crafted to reassure all that health and safety are foremost in our hearts and minds.
In addition to our already rigorous cleanliness standards, the program's principles include:
California Face Covering Guidance
California is now fully open, but face coverings are still required in some settings per CDC guidelines. For your safety and the safety of others, face coverings are required for unvaccinated guests in public settings throughout our hotel. Face covering requirements for fully vaccinated guests vary depending on the county. View the CDPH Face Covering Guidance here.
Travel Information : COVID-19 Update
We are committed to putting the safety and security of our guests and team members as our number one priority. Prior to making a reservation and arrival at our hotel, we recommend all guests review the most up to date federal, state and local traveler guidance to confirm eligibility to travel & stay at our hotel.
A Heightened Deep-Cleaning and Sanitization Process
Hand sanitizing stations located throughout the hotels in high-touch areas including, but not limited to entrances, exits, elevator landings, lobbies, restaurant entrances, meeting spaces, pools, spas and exercise areas.
Utilization of sanitized guest room key cards and/or digital key cards.
Increased frequency of sanitizing high touch areas including, but not limited to elevator button panels, handrails, door handles, entry doors.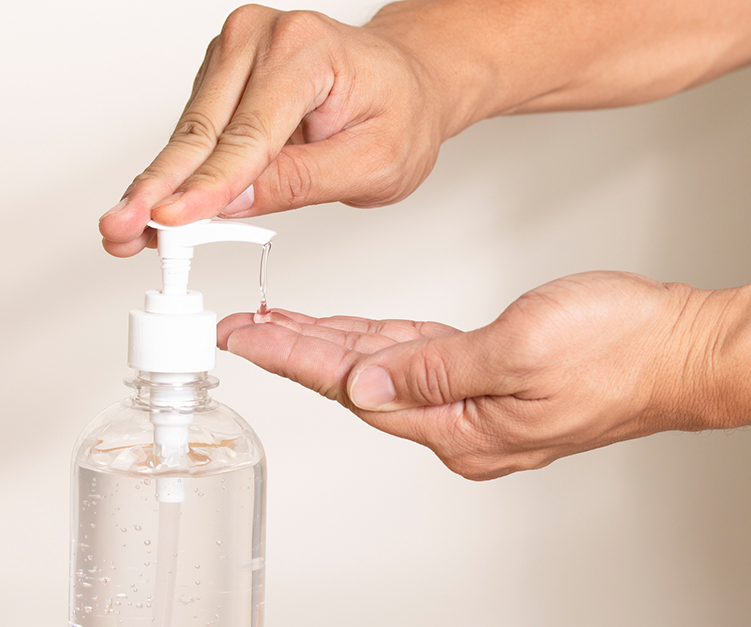 Guest Rooms
Stringent cleaning and sanitizing protocols will be used to clean guest rooms.
Increased disinfection efforts and heightened focus on high-touch areas including, but not limited to television remote controls, door and furniture handles, water faucet handles, nightstands, telephones, in-room control panels, light switches.
Checking In & Out
During check-in, guests are provided a COVID-19 fact sheet with hotel policies regarding distancing and personal protective equipment.
Integration of text messaging engagement platforms for contactless requests and inquiries.
Contactless check-out now available via text message.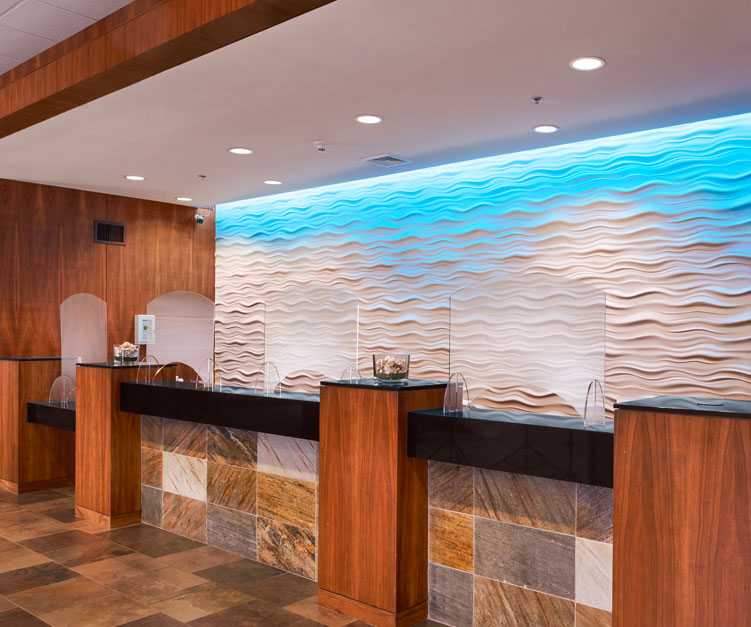 Keeping Each Other Safe
Social distancing markers placed on the floors to encourage proper distancing of queuing guests.
Complimentary face masks will be provided
Heightened focus on sanitizing and spacing of furnishings in high traffic areas including lobby, pool, fitness center, restaurants, etc. to meet distancing requirements.
Team Member Protocols
All team members receive Pacifica Hotels mandated training on COVID-19 safety, sanitation and response procedures.
All hotel Team Members will be provided with masks, gloves, and protective eye wear as required while continuing to provide exceptional hospitality services.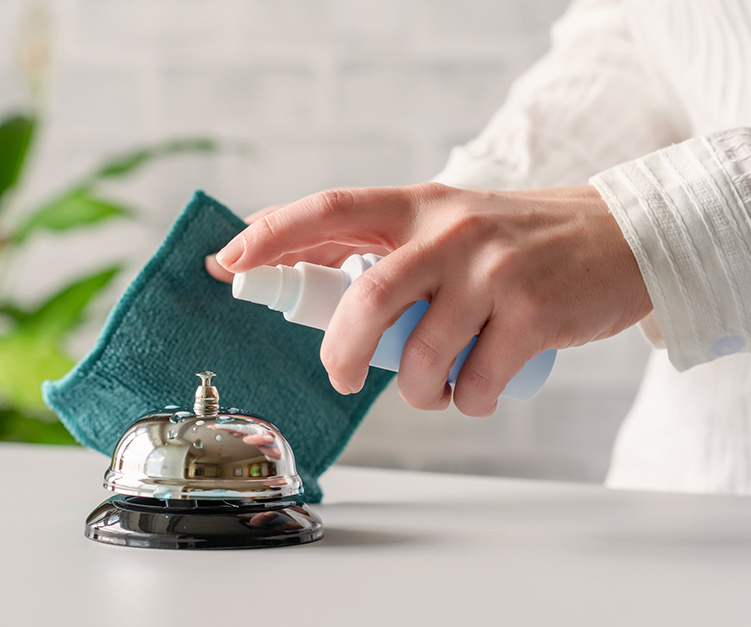 Updated Flexible Policies
Enjoy peace of mind with flexible cancellations. We are offering waived cancellation fees for up to 48 hours before your scheduled arrival date. Changing the date on any reservation may result in different pricing, but there is no fee for making changes. Reservations with pre-paid rates will be subject to the rate offer rules communicated at the time of reservation.